Major road access changes for CRL work on Aotea Station
Construction for the City Rail Link (CRL) enters its next major stage in March. This means some significant changes for access around this area of the city, which you can find out about below, and work to keep the city moving over this time.
With work beginning on the new Aotea Station and tunnels on 1 March, there will be traffic diversions in place from 1 March around the Wellesley/Albert Street/Mayoral Drive intersection until early 2021.
This means bus stop changes and no access through for vehicles - businesses remain open and you'll still be able to use the intersection on foot. Temporary loading zones are being installed around the intersection closure to help deliveries to reach customers.
Visit the City Rail Link website for more information about the closure or visit AT's Better Way page for public transport route information.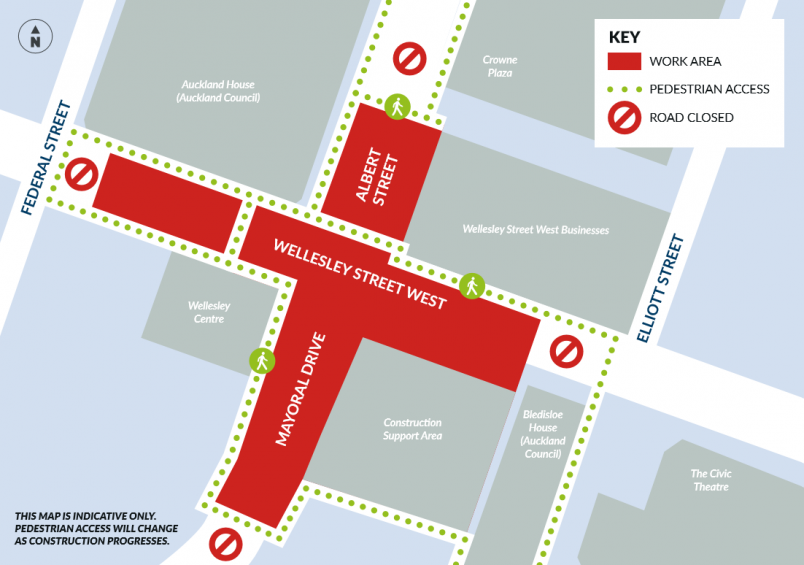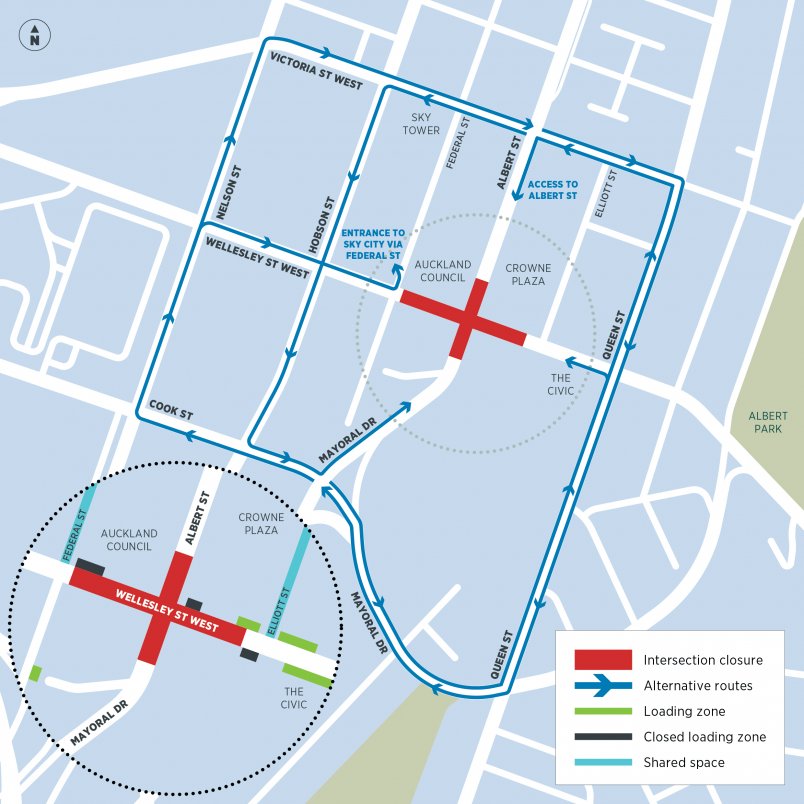 For more information
Link Alliance are holding pop up info sessions ahead of the intersection changes - to chat to the team about your travel options and ask any questions, head along to Mojo by Bledisloe Lane.
Thursday 20 Feb, 11.30am - 1.30pm
Monday 24 Feb, 11.30am - 1.30pm
Wednesday 26 Feb, 7.00am - 10.00am
Friday 28 Feb, 11.30am - 1.30pm
Find out more about the transformation projects that are shaping the future city - many of which will be completed or see major milestones over the next 12 months - here.