Welcome to our new businesses a delicious deli, a bespoke watchmaker and global brands.
A number of businesses have opened in the city centre recently, signalling ongoing confidence. We've welcomed some New Zealand firsts, including the 201 - room voco Auckland City Centre Hotel on the corner of Albert and Wyndham Streets. In July, it will be home to Bar Albert - the highest rooftop bar in New Zealand. This new development also hosts the Holiday Inn Express Auckland City Centre, which opened recently. Van Cleef & Arpels opened the doors of their flagship store this week. We're also excited to welcome Nike's flagship store to the ground floor of the historic HB Building later this year, and Wahlburgers at the old Euro site on Princes Wharf. This joins a number of other businesses that have recently opened or soon to open in Queen Street, including SC_Luxury, Oscar Wylee and POP MART.
We chatted with two business owners who have recently opened their doors - DELI di BOSSI Owner/Operator Jenna Carter and Founder/Designer of Paceracer Brett Band - about what drove their decision to locate their respective businesses in the city centre.
Jenna Carter - Owner/Operator, DELI di BOSSI
DELI di BOSSI can be found at 10 Commerce Street, tucked under The Pacifica. This intimate space serves up authentic, fresh Italian street food seven days a week between 7 am and 5 pm.
"For a long time, the heart of Auckland was my only perception of the country" recalls Jenna, who used to meet her now-husband Brent in the Viaduct after flying in from Australia. When she was searching for a place to open DELI di BOSSI and their upcoming fine-dining space BOSSI, this sentimental connection meant that "the city centre seemed fitting" and furthermore that "The Pacifica was the only place I felt encompassed similar foundational pillars to what I envisioned – offering a luxury, one-of-a-kind space to make memories with loved ones."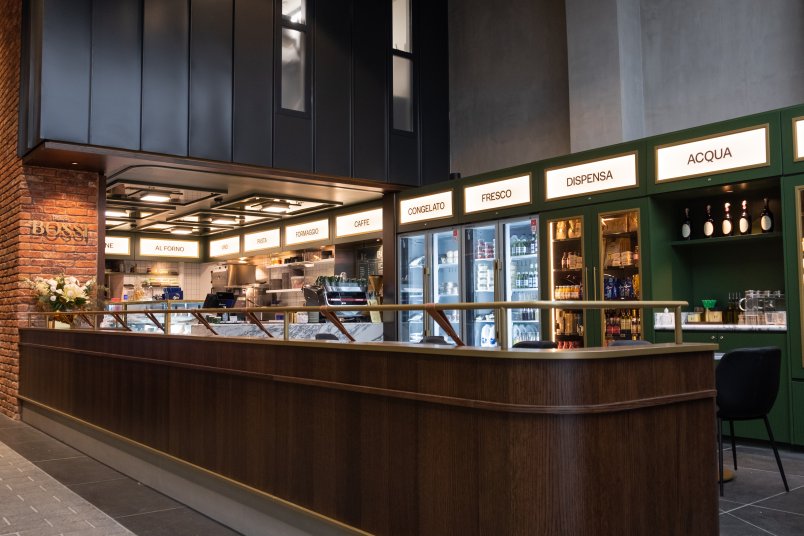 Describing DELI di BOSSI as an "ode to her Italian heritage [and] New Zealand – Italian style" Jenna and her team have "tried to create a space that will transport you to the heart of Italy as soon as you step off the busy sidewalk."

It's an approach that has captured the imagination of a range of customers in the city centre. "During the week, we often see corporates looking for a bite in between meetings and emails. But we also cater to the 600 or so residents within The Pacifica who often pop in for their coffees and deli delights as they're passing through" says Jenna. "Meanwhile, over the weekend we tend to attract families and friends who are out and about exploring the plethora of activities this incredible city has to offer."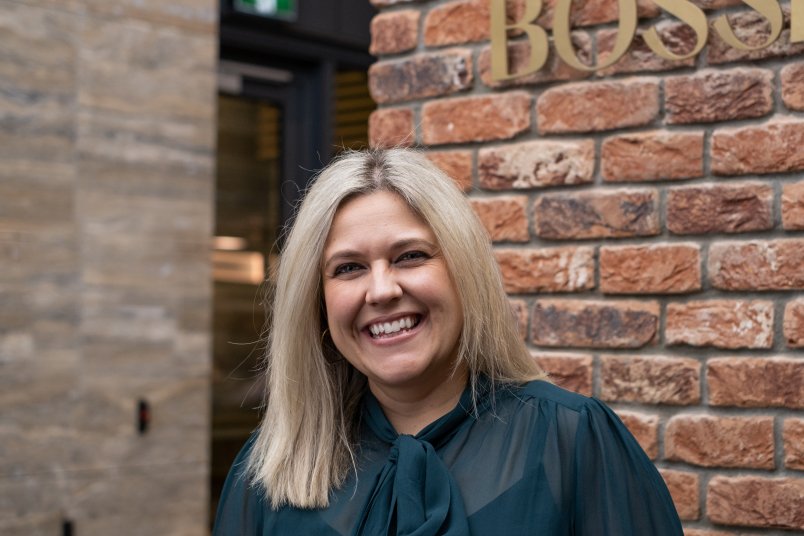 Having only been open a few weeks, Jenna "loves the people and community we've become part of in downtown Auckland – I've been overwhelmed with the support." She also admires the "centuries-old buildings that become home to new ventures and the hidden gems you can find around every corner."
Brett Band - Founder and Designer, Paceracer
Shop 29 at Victoria Park Markets is home to Paceracer. This bespoke watchmaking business designs, engineers and manufactures beautifully minimalist, award-winning watches.
As the only bespoke watchmaking company in New Zealand, Paceracer founder Brett was drawn to his current location in Victora Park Market because of its historical location.
"Victoria Park Market contributes to the journey of discovery that clients go through to find us, being somewhat tucked away."
Brett was also attracted to the area due to its proximity to other places. "Clients often make an evening out of collecting their watch, stopping by for a drink, then when they leave wearing it, they'll usually be off for dinner somewhere nearby in the city centre afterwards."

"It's an interesting area for clients to travel to" he continues. "Having Paceracer at Victoria Park is the perfect quaint atmosphere adjacent to the inner-city district, with the park across the road framed by the huge trees surrounding it… There are a lot of hidden gems around this area - not to mention Wynyard Quarter."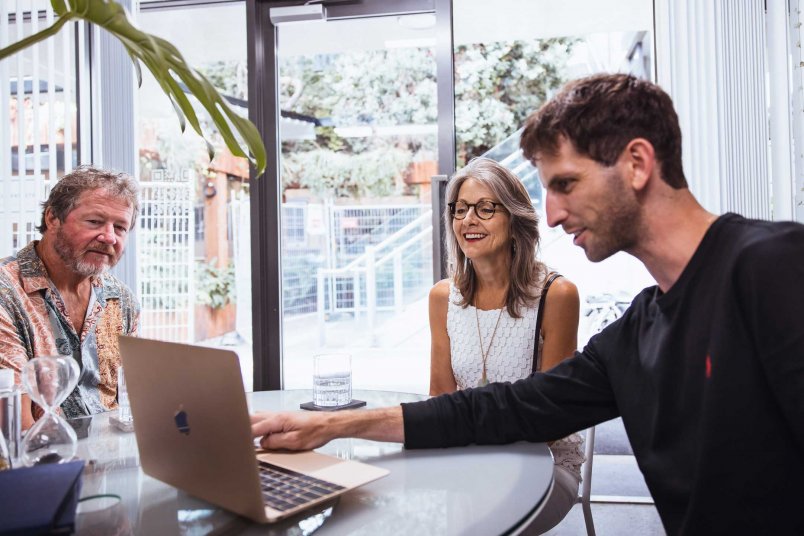 Paceracer watches are created completely by hand and can take months to finish each piece – making them a truly unique business in the city centre. "we're proud to offer a service which brings joy, pride & sentimentality to one person, two people, a whole family or a community - with some of the bigger projects we've worked on" says Brett. "Clients are after a watch for a special occasion… these can range from gifts to oneself, to one another or as donations to/from an organisation." His varied clientele "all share an appreciation for art and culture" which Brett considers the Auckland city centre to be a hub of.

Keep up to date with new businesses in the city centre here.