Winter 2020: milestones hit on city centre transformation projects
An official name and the first concrete pour for our new public space suspended above the harbour and the start of wall construction for Aotea Station are milestones well worth acknowledging. We're on track to enjoy some great new public space this summer and other city centre projects are making meaningful progress.
You can find out more about all of the projects underway in the city centre on Auckland Council's Progress AKL website.
A name and a concrete step towards completion
The new public space suspended above the harbour between the Ferry Building and Princes Wharf is getting more real by the day, with the first concrete for its platform poured earlier this month. Work will continue on this exciting project over the next several months – once complete, it will extend out over the harbour as an elevated tidal shelf, with 'tidal pool' openings letting light into the depths below.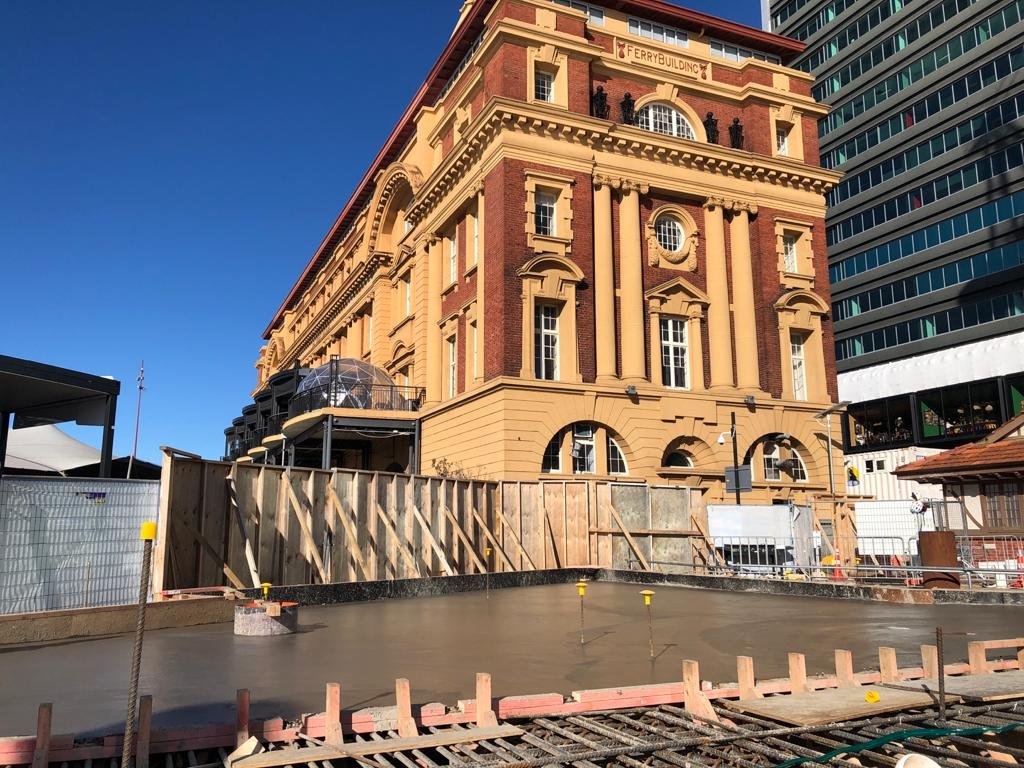 Towards the end of last year, Waitematā Local Board confirmed the name put forward by mana whenua for the space - which is to be called Te Wānanga.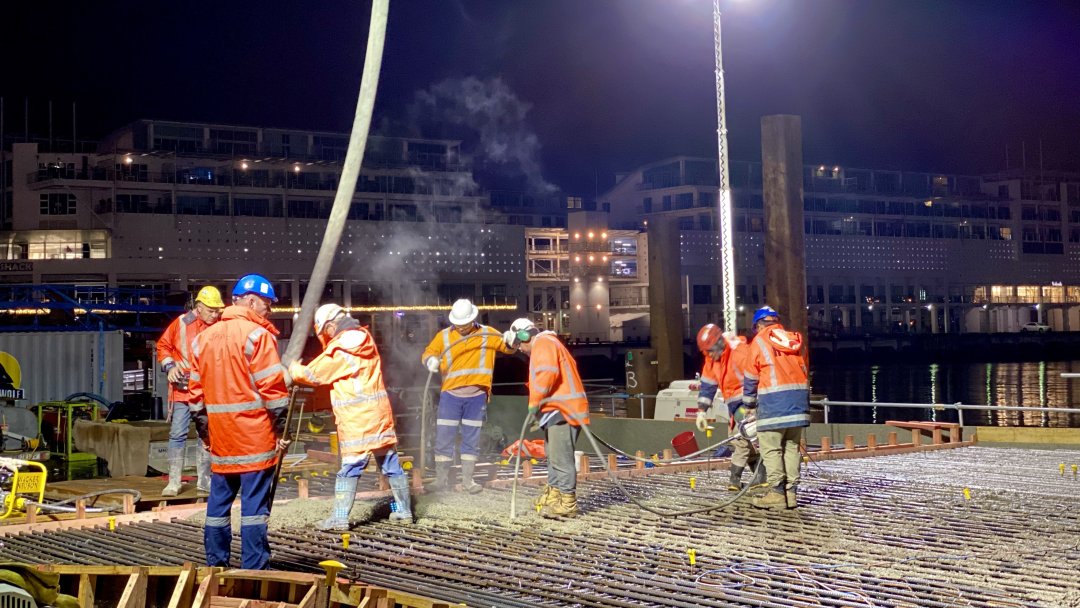 We are looking forward to Te Wānanga being finished, and Aucklanders being able to enjoy a new way to connect with the harbour and a new place to pause and enjoy their city centre.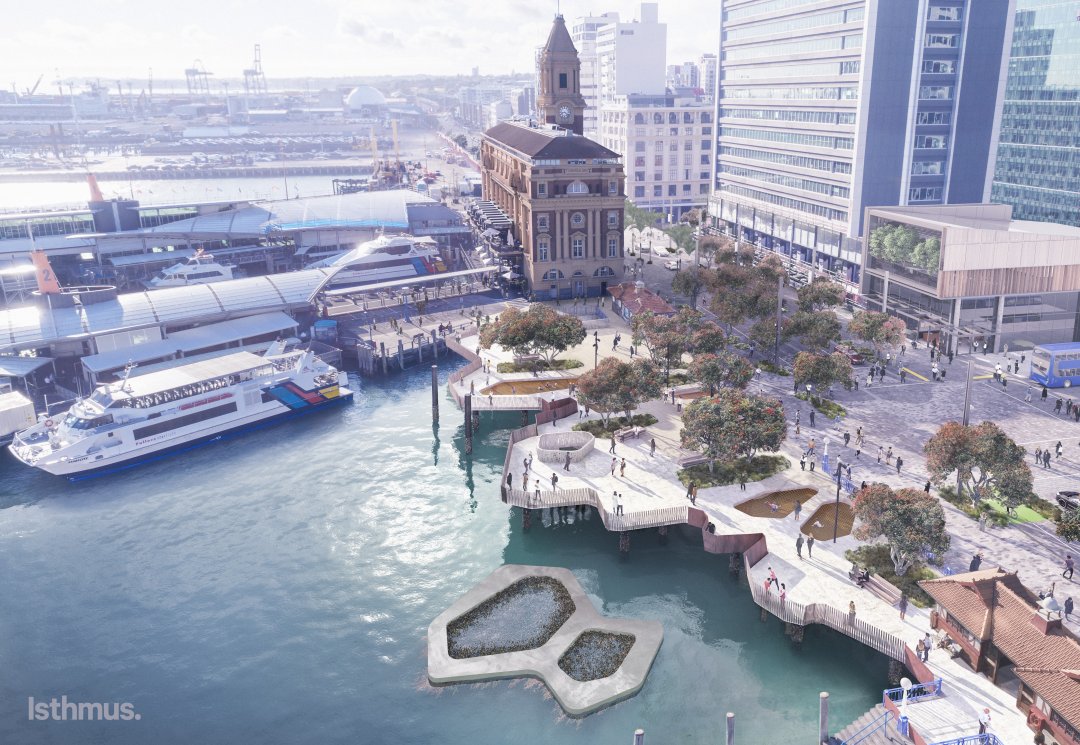 Wall construction is underway at Aotea Station
Out in the middle of the currently-closed Albert and Wellesley Street intersection, construction has started on the first diaphragm walls for Aotea Station. Most of the station's foundation walls will be 'd-walls' - in total, 152 panels will be installed up to 21 metres deep.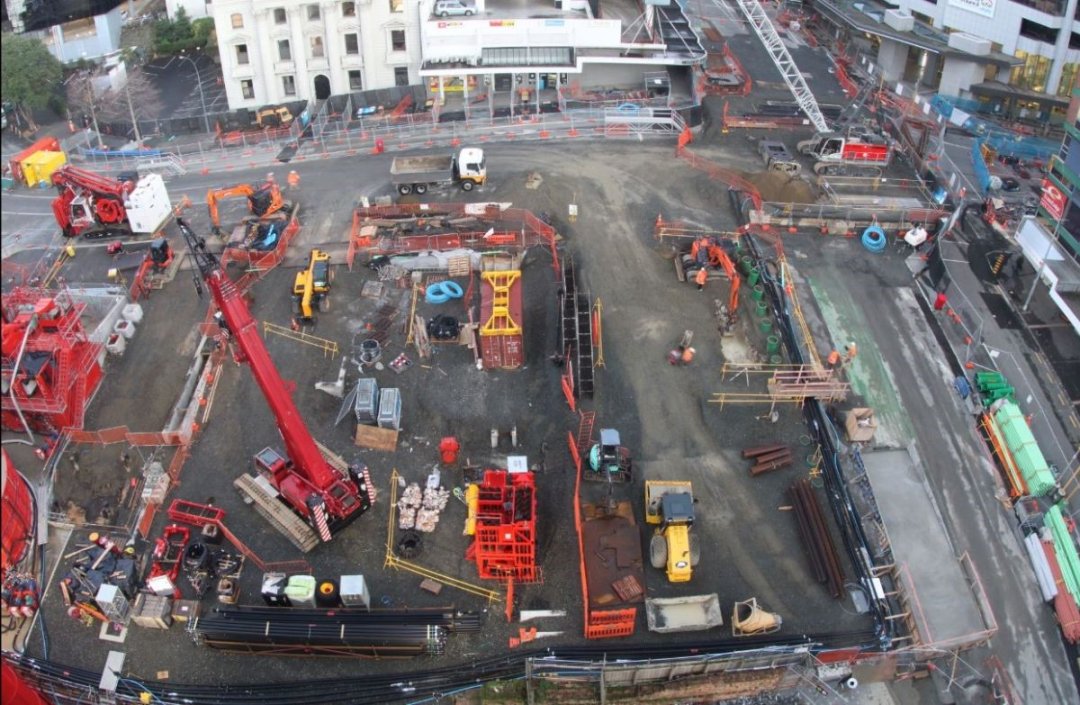 In the photo below you can see the temporary guide wall that is in place to ensure the d-wall panels are in the correct place. The earth is excavated to form a d-wall trench, which is then pumped full of bentonite slurry, which supports the sides of the trench and prevents it caving in. Next, a reinforcement cage is lowered into the trench, then concrete is poured into the trench to form the d-wall panel.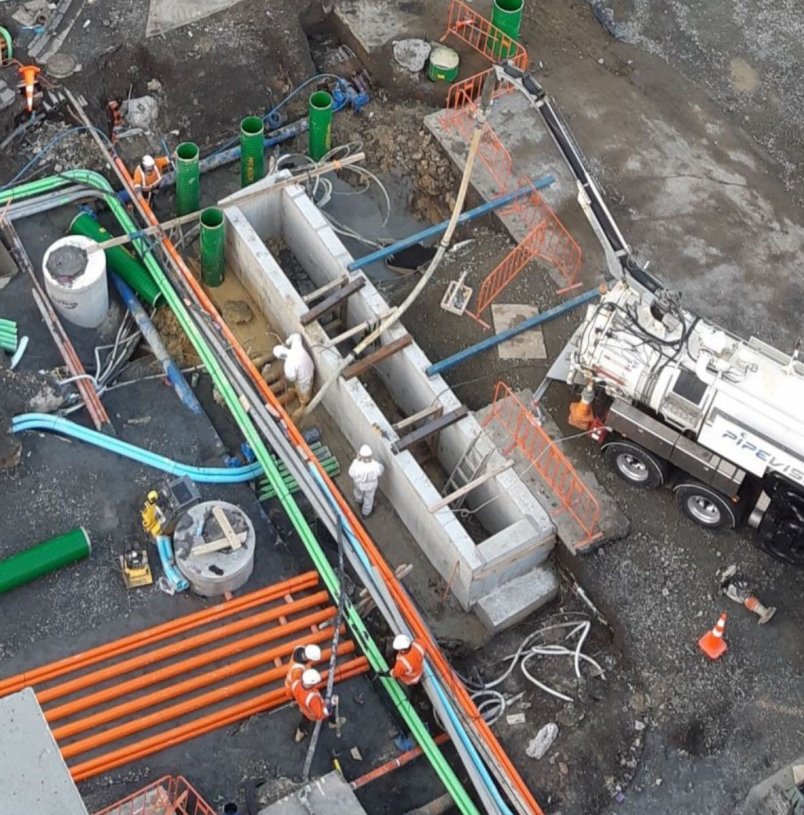 Wynyard Quarter's 300m laneway moves closer to completion
Construction of the second stage of pedestrian and cycle-only public laneway Tīramarama Way, which when complete will run east-west from Halsey - Beaumont Street, is underway.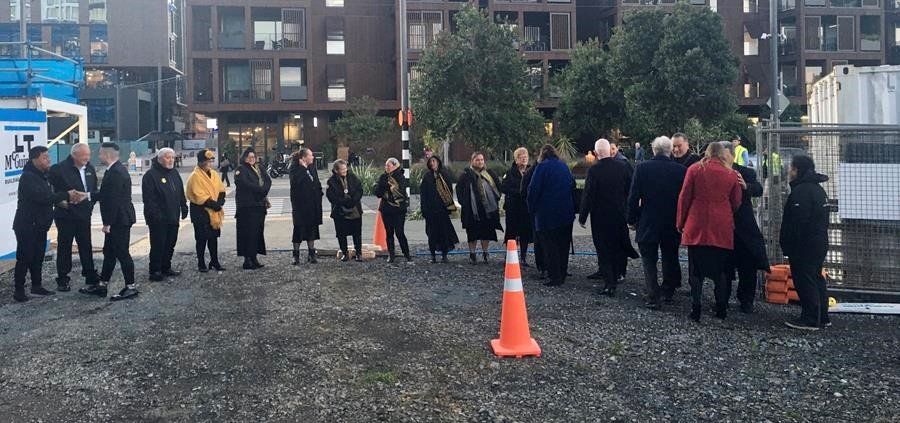 The first stage, between Halsey and Daldy streets, was completed in 2018. Once complete, Tīramarama Way will be 300m long and 15m wide and will include a kōwhai grove and design features inspired by Māori astronomy and the original shoreline of the Waitematā Harbour.