The electric powered, sharing economy access revolution: a year of change
Just over a year ago, we'd never heard of Onzo or Lime. If you wanted to do a short hop between meetings or shops in the city centre, you'd have to grab an Uber, the Link bus or walk.
In the past 12 months we've seen huge change in how people get around, into and out of Auckland's city centre. As well as the entry of dockless bike and e-scooters to the local scene, we've seen the launch of Ola and DriveHer to rival Uber and Zoomy in the rideshare space, the arrival of Kwikli dockless mopeds (on the North Shore only so far but expected to arrive in the city centre early in 2019) and the swift expansion of car share services like the longstanding Cityhop and newcomers Yoogo.
Ben Carter, General Manager for Cityhop says there's been a big shift in the mobility landscape in the last year, with more and more people considering alternative modes of transport over the private car.
"This year alone we have had over 50,000 car sharing trips in Cityhop vehicles. Our fleet has doubled in size over the last 12 months, with over one hundred car share vehicles to choose from in Auckland."
Cityhop is moving towards electric vehicles in a big way too – from just a couple of electric vehicles in their fleet a year ago, they now have 12, and over the next few months will be launching a further 20 brand new EVs for use by their car share members (see below for a sign up offer for Heart of the City members).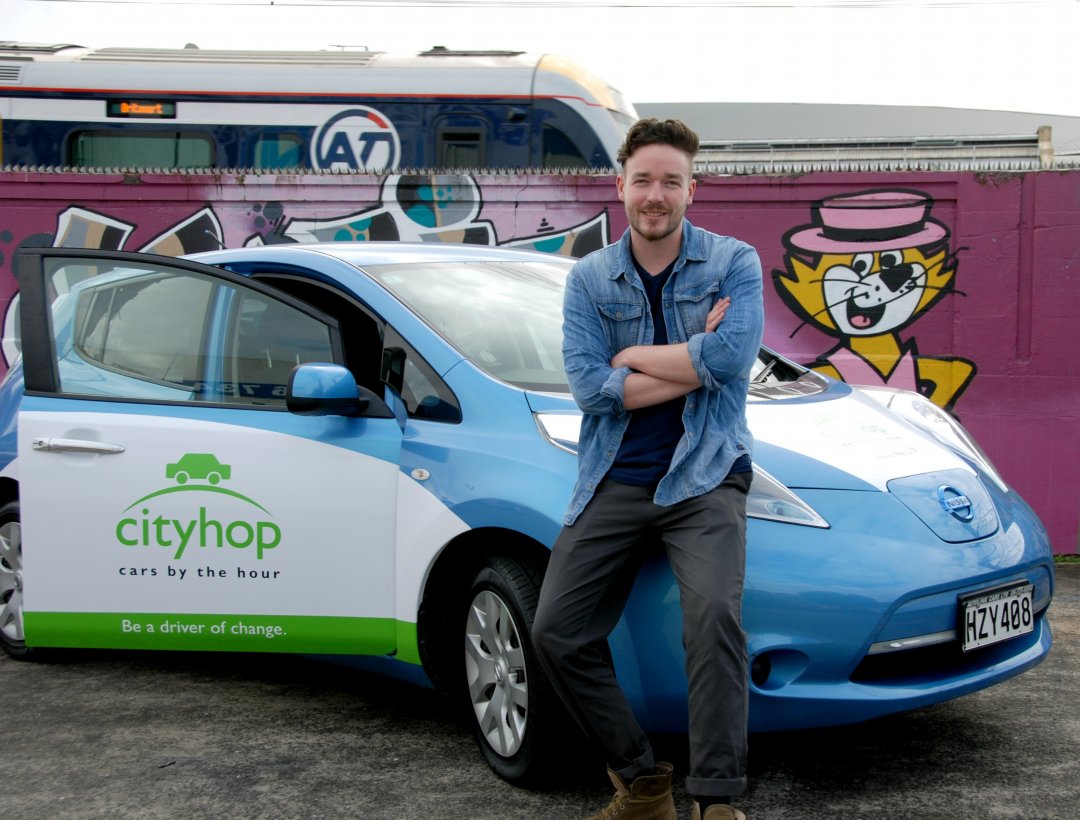 Electric and alternative transport is also on the rise for goods and services. On a Mission launched their 'last mile' cargo bike service in partnership with traditional courier companies earlier in 2018 and in the past month you may have spotted 'Uber walkers' out and about delivering lunches from city restaurants to busy workers.
Posters have to be one of the oldest forms of advertising and bikes have been around forever, but Phantom Billstickers' use of a cargo bike, spotted here in Fort Street, to get their supplies around city centre poster sites is a clever response to a busy, modern city environment.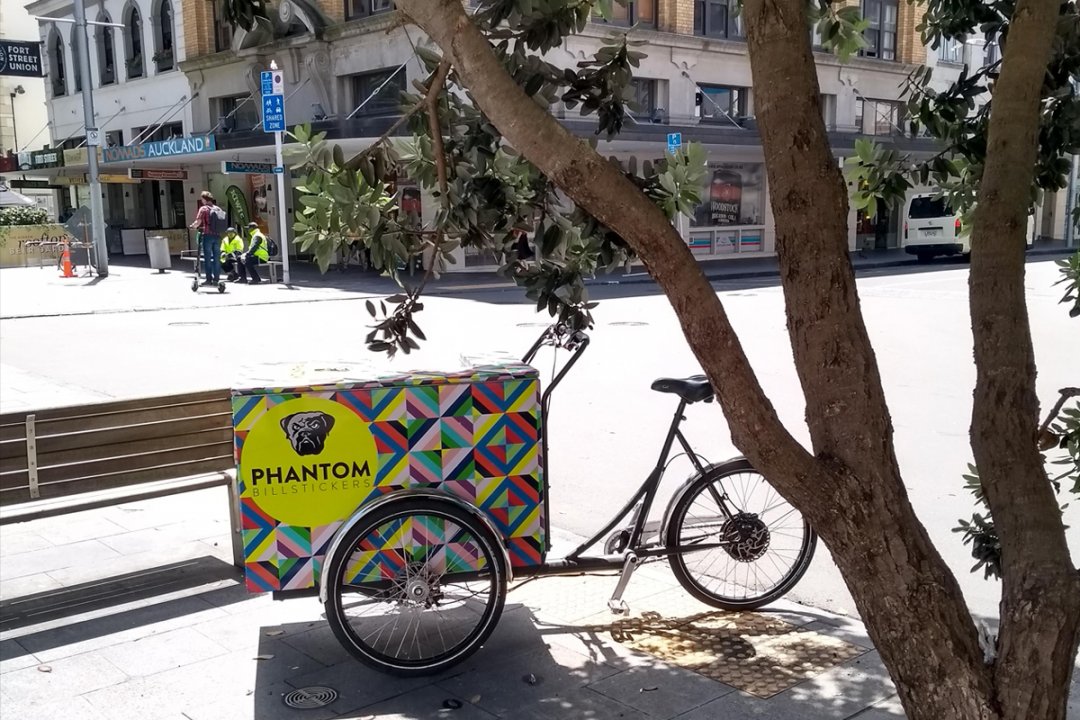 To get more good ideas underway to keep the city moving and future proof for loading and servicing as it gets even busier and moves towards a more pedestrian-focussed environment, we've recently worked in partnership with Auckland Transport to form a reference group. This brings together a small but diverse group of city centre businesses along with businesses who service and/or deliver to the city centre along with representatives from Auckland Transport and Auckland Council.
Just as the tools we're using are changing, peoples' habits are evolving too. Public transport use is growing quickly (and will leap when CRL is completed), walking and cycling are taking off as safe and convenient networks are extended and private vehicle commuting into the city centre has been flat for many years.
All of these changes are positive steps towards a city centre that can accommodate the change ahead of it and a place that's successful for business and great to spend time in – we say bring on the next year of access innovation and behaviour change.
Cityhop offer for Heart of the City members
Sign up here for a free Cityhop membership (usually $10 a month for a business membership with unlimited drivers) including a free hour of car share (usually starting from $9.50/hr).