Residential growth in pictures
As the number of people living in the city centre edges towards 40,000, hundreds of new residences are being built. From the waterfront up to the Aotea Arts Quarter and in between, towers and townhouses are in the works to cater to those wanting to make the city centre home.
More people, a growing sense of community and investment is good news for the city centre.
Take a look at some recent shots of the diverse projects underway – with a full list of local residential developments at the end of this piece.
30 Madden
30 Madden Street, captured 1 November 2020
The latest residential development as part of the wider regeneration of the Wynyard Quarter neighbourhood provides over 150 new residences ranging from apartments to townhouses and penthouses. This development follows Wynyard Central and 132 Halsey, already completed in the area by developer Willis Bond.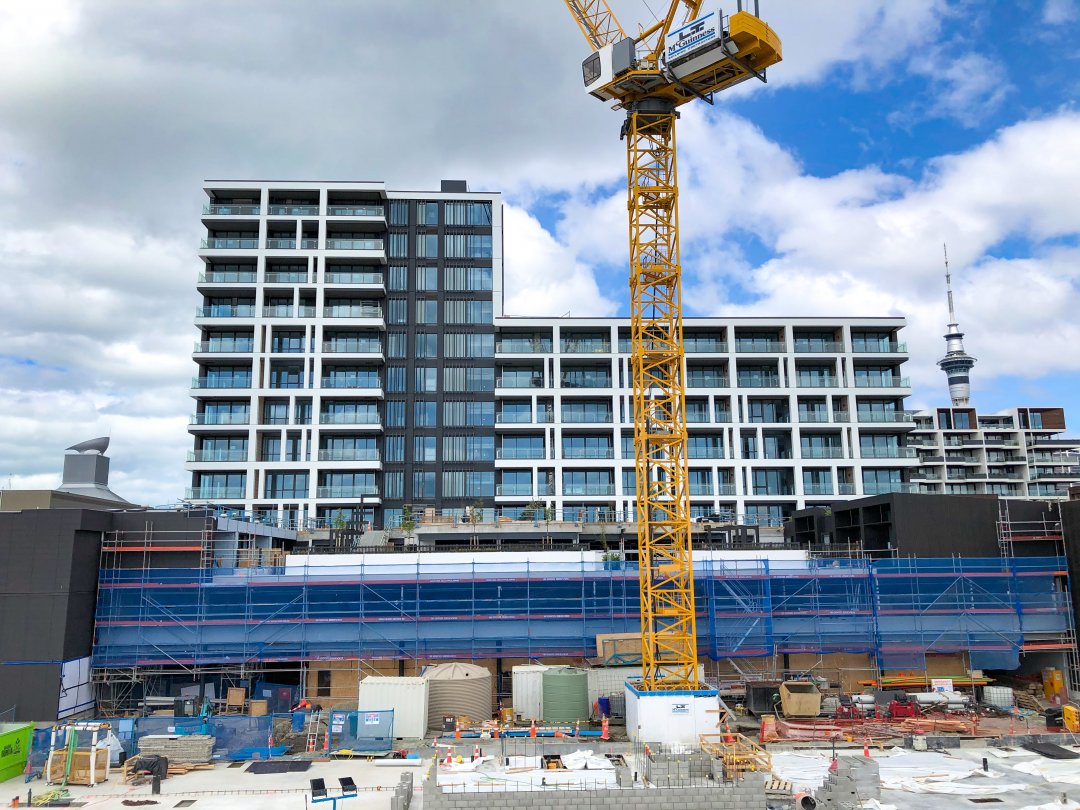 Auckland City Mission Homeground
136-140 Hobson Street, captured 24 October 2020
With 80 residential units – 40 dedicated to people who have been chronically homeless - as part of a holistic social services centre for Auckland City Mission, Homeground is a groundbreaking model for New Zealand. It's also a standout from a construction perspective, as the tallest Mass Timber building in New Zealand.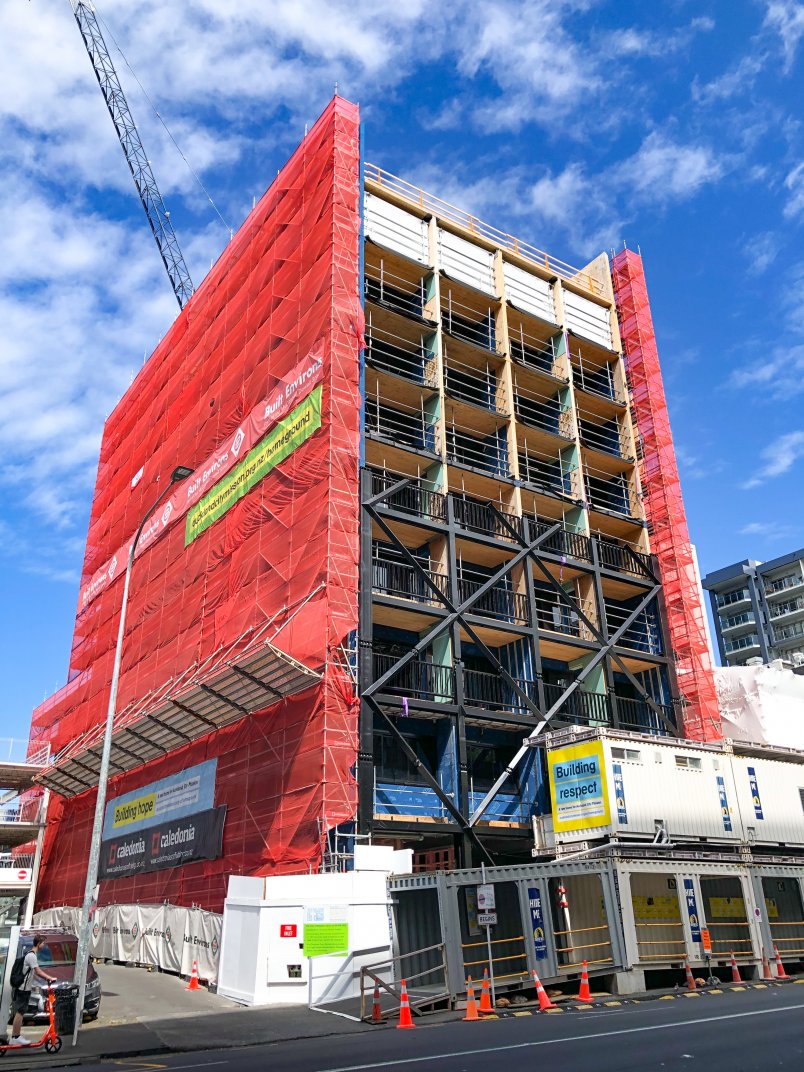 The CAB
1 Greys Avenue, captured 31 October 2020
Positioned in the heart of the Aotea Arts Quarter on the edge of Aotea Square and a 2 minute walk from the City Rail Link's Aotea Station, also under construction, The CAB offers apartments with up to three bedrooms in the reimagined former council Civic Administration Building, completed in 1966.
The Pacifica
The CAB construction image, 31 October 2020. Image: AKL Construct
One of the new towers reshaping the city centre skyline, The Pacifica has gained international attention for Aotearoa's most expensive ever apartment listing at $40 million. Largely complete on the exterior, The Pacifica is currently undergoing internal fitout works.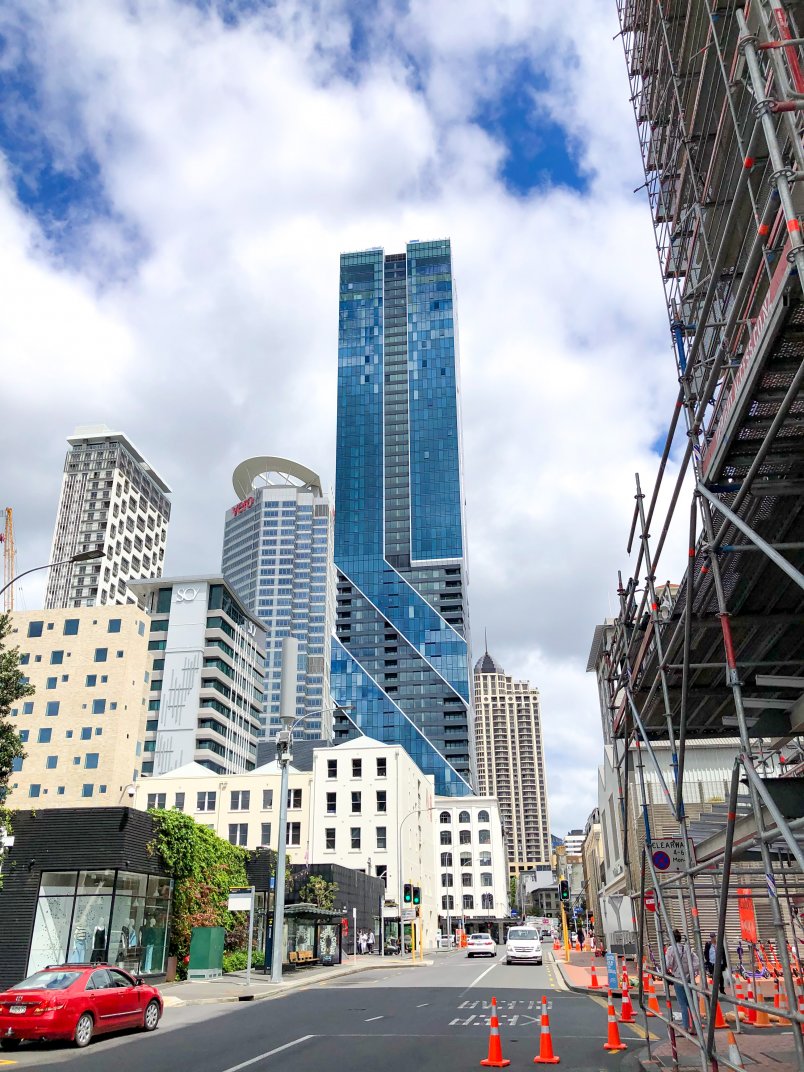 With projections showing the city centre's population growth is expected to continue, we expect we'll see more new developments taking shape in the years ahead.
Residential developments in and just outside the Heart of the City boundary
Under construction
Seascape
81 – Customs Street East, 221 apartments across 52 storeys
Pacifica
10 – 12 Commerce Street, 295 apartments across levels 7 – 54 of a 54 storey tower
The CAB
1 Grey's Ave, 1, 2, & 3 bedroom residences across 16 storeys (retrofit of former Auckland Council Civic Administration Building)
Queens Park Residences
369 Queen Street, 111 residences across 12 storeys
30 Madden
30 Madden Street, 153 residences across two stages

Stage One – Daldy Apartments: 90 apartments and townhouses
Stage Two – Beaumont Apartments: 63 units, townhouses and penthouses

Auckland City Mission Homeground

80 apartments within the new Auckland City Mission social services hub
Recently completed
The International
9 Princes Street, 90 apartments over 17 storeys
The Vincent
106 Vincent Street, 171 residences across 15 storeys