New developments on the way for the city centre
The City Rail Link's effect as a catalyst for private development is being realised with a number of projects in the news.
These include developments like Mansons TCLM's new Fifty Albert $650m office tower and Auckland Real Estate Trust's Fusion, repositioning three existing buildings between Albert and Federal Street for office and dining tenancies.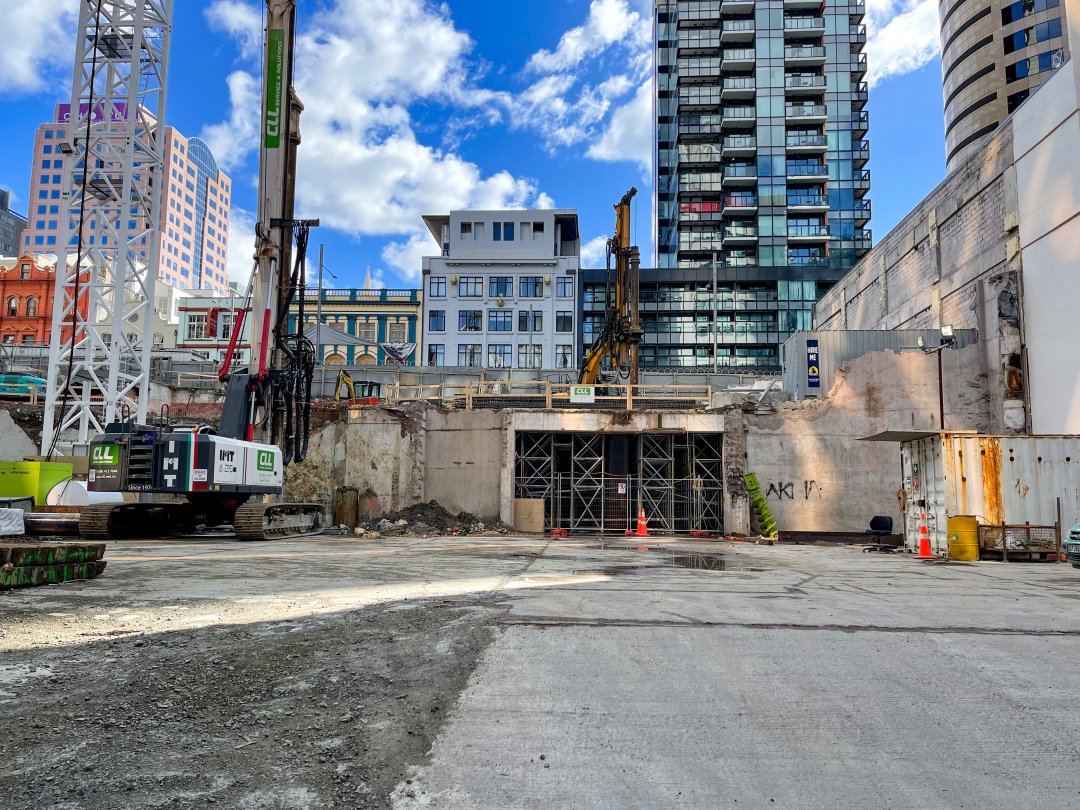 Under construction
voco/Holiday Inn Express – nearing completion
Corner Albert and Wyndham Streets - a 200 room voco hotel in the upper half of a 37-storey building and a 294 room Holiday Inn Express in the lower floors. Estimated cost to complete $200m. More about voco and Holiday Inn Express on NZ Herald, 11 May.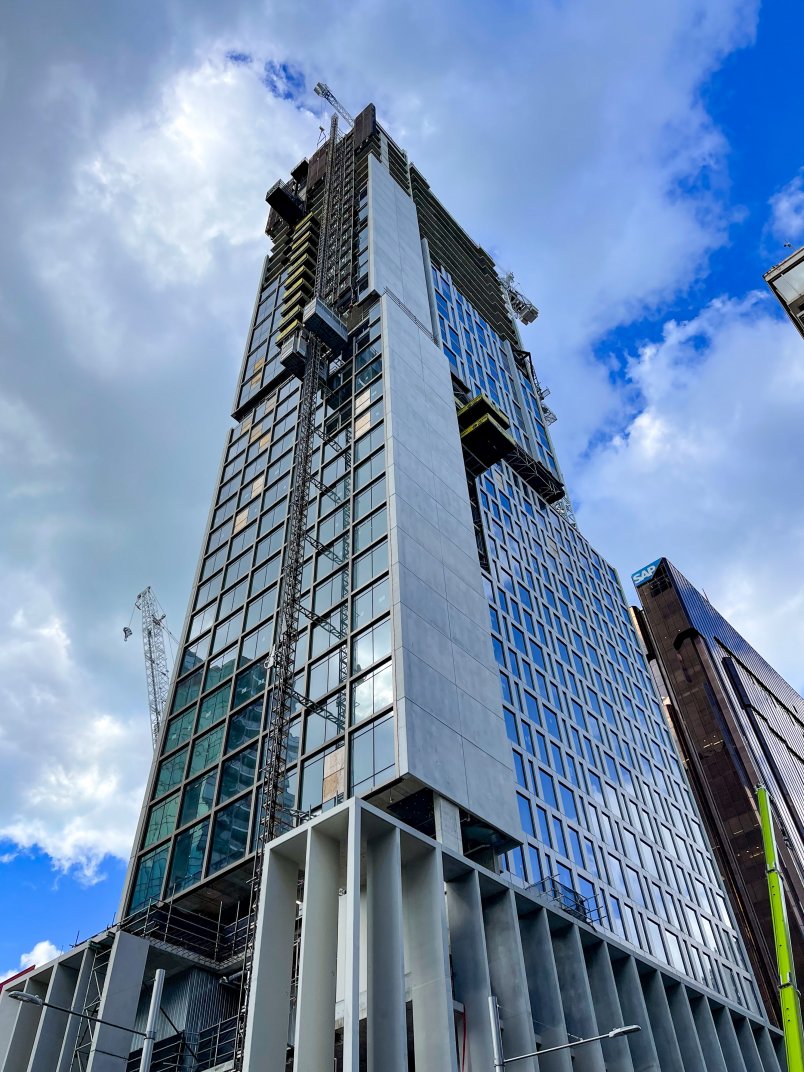 Fusion – expected opening late 2022
87 Albert Street, 60 Federal Street and 16 Kingston Street – a 14,500sq m office and dining development, repositioning three existing buildings with the addition of a new three-level link building. Estimated cost to complete $25m. More about Fusion from JLL, 5 May.
Fifty Albert – expected opening late 2023/early 2024
50 Albert Street – a 28,873sq m office development across 15 levels – the biggest currently underway in New Zealand. Estimated cost to complete $650m. More about Fifty Albert on NZ Herald, 11 May.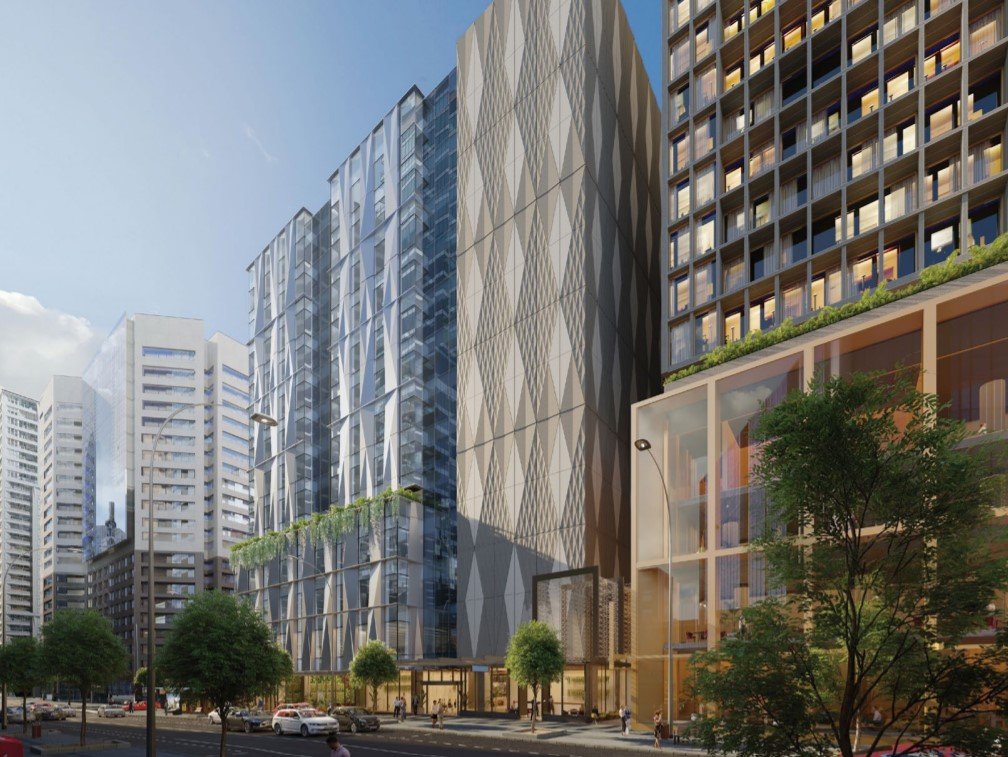 Hotel Indigo and 51 Albert apartments - expected upening early/mid 2024
51 Albert Street – a 225 room Hotel Indigo on the first 28 floors of a 41 level tower, with 30 apartments on levels 29 – 41. The heritage-listed Macdonald Halligan Motors Company façade will be incorporated at street level. Estimated cost to complete $250 million. More about 51 Albert on NZ Herald, 8 July.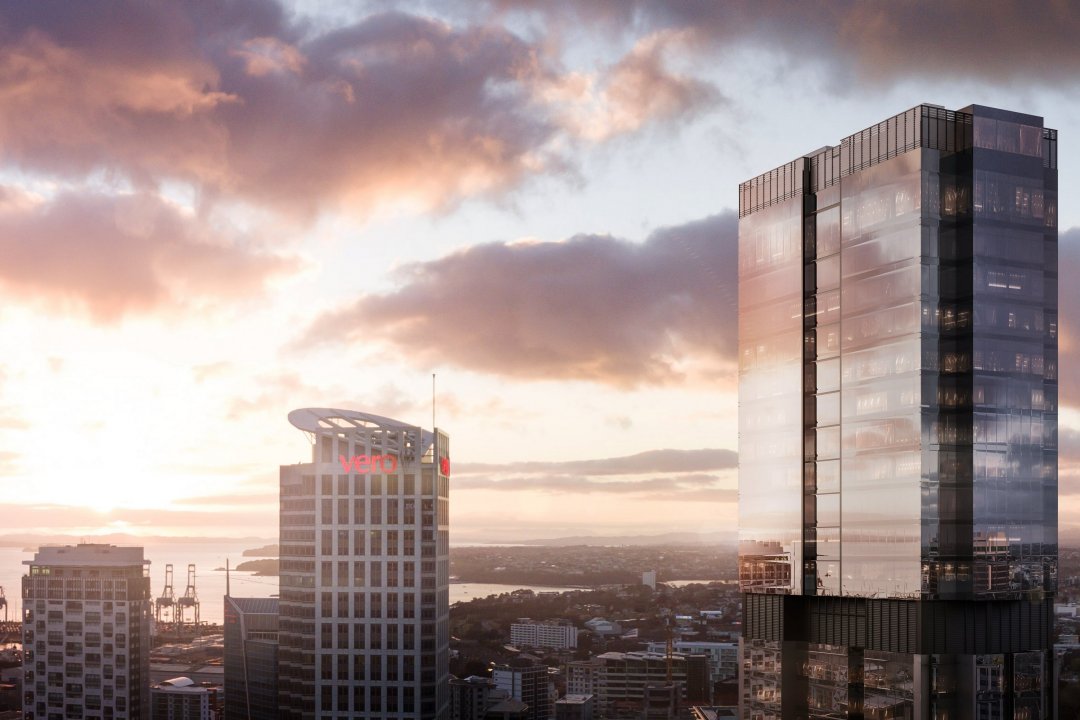 Alberts - 1 Albert Street
Almost-complete refurbishment of the 18-storey 1970s modernist building formerly known as West Plaza, including a new office entrance, lobby and retail and restaurant outlets. More about Alberts.
City Rail Link Aotea Station – expected opening late 2024
Entrances on Victoria and Wellesley Streets near Albert Street – 15m-deep, 300m long and expected to be NZ's busiest train station. More about Aotea Station from CRL.
Recent developments
Commercial Bay and PWC Tower
Block bounded by Quay, Queen, Albert and Customs Streets - 39,000sqm of office space across 39 levels in the PwC Tower and a three level retail and dining precinct. At ground level, the 24/7 laneways link Commercial Bay with the Britomart Transport Centre and the lower Albert Street transport hub via Te Komititanga. More about PWC Tower and Commercial Bay.
Future developments
Aotea Central – construction expected to start once CRL works are complete
Corner Albert and Wellesley Streets, above and adjacent to CRL Aotea Station –with around 15,000sq m of office, 2000sq m of retail and 20,000sq m of residential space across 21 levels. Estimated cost to complete $452m. More on Aotea Central from NZ Herald, 9 March.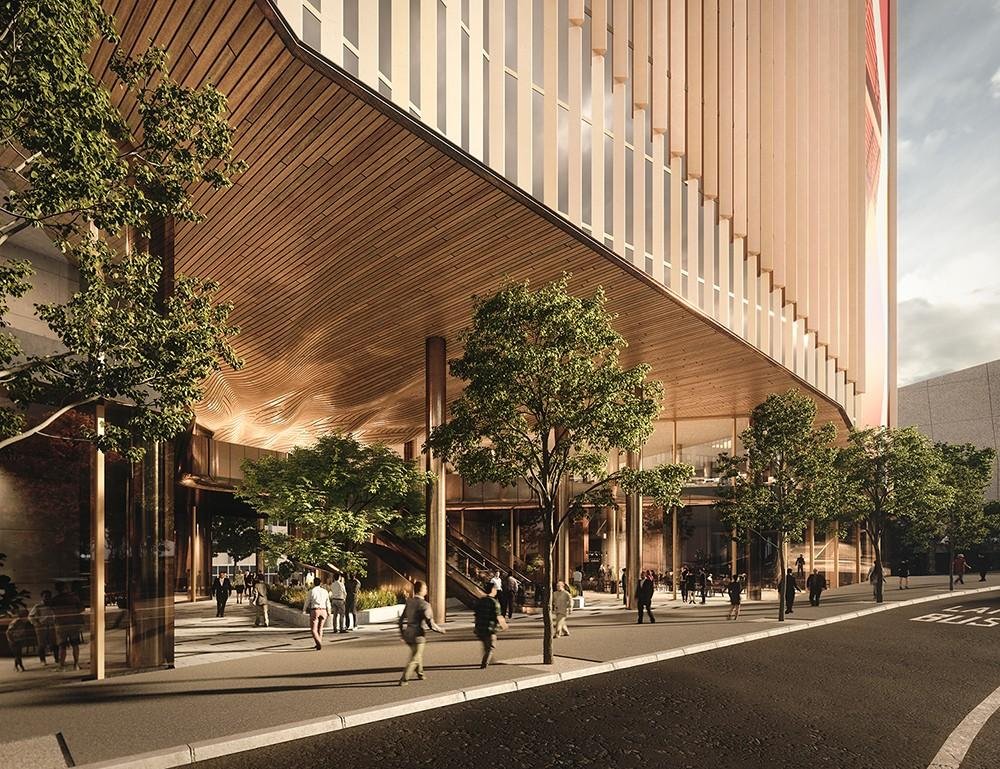 5 - 15 Albert Street and 9 Wolfe Street
Current plans for this 4,371 sq m site include a 31-storey office tower and a seven-level link building connecting to the old Challenge House. More about this project on BusinessDesk, February 2020.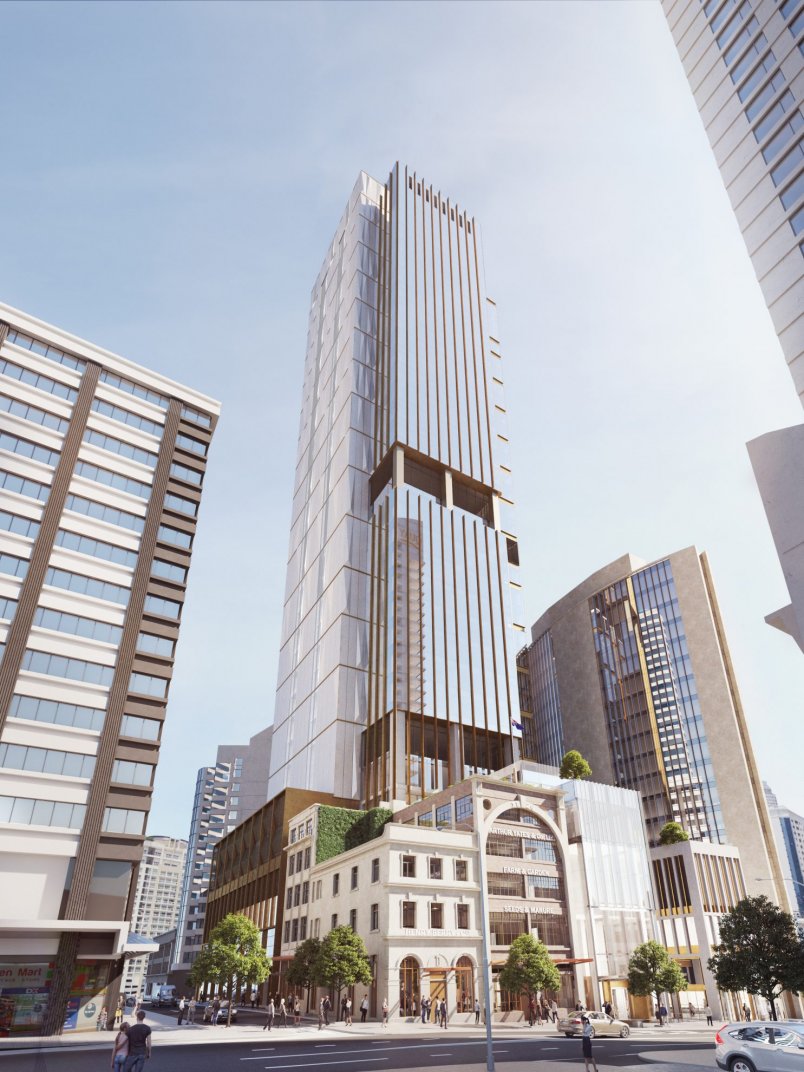 65 Federal Street
A 46-storey development including 226 apartments, a 233-room 5-star hotel, a ground floor market place, and rooftop garden. Estimated cost to complete $200m-plus. More about 65 Federal Street on Stuff, May 2019
DoubleTree by Hilton Auckland
92 Albert Street – a 231 room hotel plus event and meeting space, a fitness centre and dining. More about the DoubleTree by Hilton Hotel on The Hotel Conversation, July 2020.
Updated 8 July 2021