Victoria Street cycleway works - key info and latest updates
The Victoria Street Cycleway will be a separated cycleway along each side of Victoria Street West, from Beaumont Street to Nelson Street, connecting Ponsonby to the city centre. The area will also be made safer for people walking.
Auckland Transport (AT) has appointed Downer NZ as contractor for the Victoria Street Cycleway and construction began at the end of December 2019. Here are the latest updates from AT:
There will still be resealing, night works and minor construction during March and April 2020.
Why is construction happening over the summer/holiday period?
The work started immediately after the Christmas period. The city centre has the least traffic at this time of the year, which will minimise disruption, especially for bus users.
It is also being completed in time for the Wellesley Street/Albert Street intersection closure on 1 March.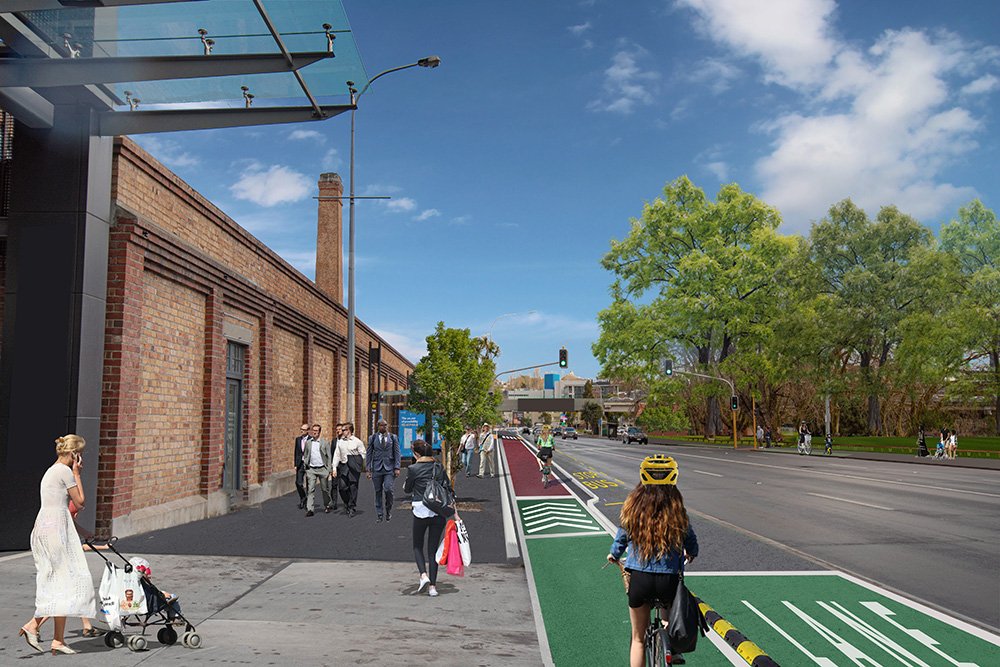 Key changes from late December 2019 – February 2020
Between Nelson and Halsey Street, there will be two lanes heading towards the city and one lane heading out of the city.
Parking in Dock, Hardinge and Graham streets will be restricted due to the work on the entrances to these streets. Hardinge and Graham streets may be one way only at some points during construction.
There will no longer be left turn access to Wellesley St West from Victoria St West - a permanent change starting when traffic management changes are made in January.
Night works will be necessary.
AT apologises for any disruption and thanks you for your patience during the construction of this project.
For any queries
For construction related queries, please contact Melissa Kelly, Stakeholder Manager, Downer NZ, on 027 7036 125 or Melissa.kelly@downer.co.nz
For other enquiries, please contact Auckland Transport on 09 355 3553 or go to AT.govt.nz/projects-roadworks/Victoria-st-cycleway
Construction details
Project timeline – Nelson Street to Beaumont Street
Throughout the project, every effort will be made to minimise the impact of the noise, dust and vibration that will be generated.
Stage one: late December 2019 to late February 2020
Installing the cycleway and bus stops.
Upgrading kerbs, gutters, footpaths, vehicle crossings, pram crossings, drainage, traffic signals and street lighting.
Eight trees will be removed or relocated. Removed trees will be replaced with new trees.
Some night works will happen shortly after the work starts to put in temporary line markings.
Stage two: approximately 8 nights of works
Following completion of stage one, the street will be resurfaced, and new line markings applied.
Night works will be required in this stage of the work. Notification of this will be provided prior to the work occurring.
Stage three: approximately 10 nights of works, 6 weeks after stage 2 is complete
Six weeks after the new surface has been laid, the coloured surface will be applied to the cycleway.
Concrete separators will be installed to ensure the cycle lanes are physically separated from motorised traffic for the whole route.
Hours of work
Most of the work for stage one will be done between the hours of 7am and 10pm. However, some night work will be required. Stages two and three will take place at night.
Traffic Management
Throughout stage one, there will be two lanes heading east into the city and one heading west out of the city. Temporary traffic management and line marking indicating this lane arrangement will be put in place prior to work starting. Traffic management will remain in place even though the location of barriers will change as we move over the road.
Access to (and from) Dock, Hardinge and Graham streets will be maintained throughout the work. However, at times, only one side of the side street may be open.
Union Street is to be closed to traffic from approximately the end of January until late-February while a raised speed table is constructed at the entrance to the street. Detours will be in place and traffic management staff will be available to assist.
During work hours traffic controllers will be on site to assist pedestrians and vehicles, where required. Please follow all instructions and allow extra time for your travel through this area.
Street Parking
Parking restrictions will be in place from 24 hours prior to the work starting along Victoria Street West, and parts of Dock, Hardinge and Graham streets. Cones and no-parking signs will be placed on site and remain on site until the work is complete.
Driveway access
Access to properties will always be maintained. During resurfacing, traffic controllers will always be on site and will assist with access to properties, particularly when machinery is operating immediately outside a property.
Business and pedestrian access
Access to businesses and for pedestrians will always be maintained. Temporary walkways will be in place throughout stage one. Please take care when walking in the area.
Bus stops
Some bus stops near the work area will be closed and temporary bus stops provided. Temporary bus stops will be clearly signposted.